ACTIVITIES
Let's Read!    English P.L.E.I.
When parents help their children learn to read, they open the door to a big, exciting world. As a parent, you can begin an endless learning chain like this: You read to your children, they develop a love of stories and poems, they want to read on their own, they practice reading, and finally, they read for their own information or pleasure. When children become readers, their world is forever wider and richer.
Here are some things you can do:
Read aloud to your child: books, newspaper and magazine articles, the back of the cereal box, labels on cans, or directions.
Read poems aloud together to learn about rhythm and repeated sounds in language.
Point to the words on the page when you read. Move your finger from left to right.
Listen to your child read homework or favorite stories to you every day.
Go to the library together and check out books. Be sure to ask the librarian for good books or to help you find what you need.
Have books, magazines, and papers around the house, and let your child see that you like to read, too.
Encourage older children to read to younger children.
Help experienced readers talk and write about what they read.
 LEARNING TO READ, READING TO LEARN
Learning to Read, Reading to Learn
What is the normal sequence for children learning how to read?
From birth to age three, children listen to lots of words spoken and learn how to talk.
Children, aged three to four years old have growing vocabularies, and they learn how to rhyme.
In first grade children are taughting  how to blend letter sounds together to "sound out" words and memorize sight words. They begin reading simple sentences.
Second and third graders learn how to read "chapter" books and read fluently with comprehension.
Reading Activities
Over and Over Again
For young children
Pick a story or poem that repeats phrases. "Assign" your child a phrase to repeat each time you read a new part of the story.
Read a short portion of the story or poem, then stop and let your child repeat the phrase.
Encourage your child to act out the story.
Read Together
For more advanced readers
Ask your child to read to you.
Take turns. You read a paragraph and your child can read the next one, or take turns reading full pages one after the other. Keep in mind that your child may be concentrating on how to read, and your reading helps to keep the story alive.
If your child has trouble reading words, you can help in several ways:
have your child skip over the word, read the rest of the sentence, and ask what word would make sense in the story;
have your child use what is known about letters and the sounds they make to "sound out" the word; or
supply the word and keep reading: enjoyment is the main goal.
For children learn to read
http://www.starfall.com/n/level-a/learn-to-read/load.htm?f
If you like reading, look this page about J.K. Rowling
 STOP AND THINK
Look this video.  I think it's very interesting
I CAN READ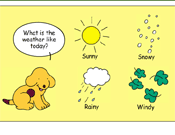 Activities at the partk, on the farm and the seaside; send a postcard from the beach. Share interactive books.