Domingo, 3 Agosto 2014
             
If most people became millionaires they'd probably splash out - but not the inventor of the loom band.
Cheong Choon Ng has made millions from the colourful craze - which sees children make bracelets by looping together tiny plastic bands  - but he still lives in the same house and drives the same old car.
The 45-year-old was born in Malaysia but has lived in the US for the last 23 years. He is married to Fen, and has two daughters Teresa, 16, and Michelle, 13.
A former engineer for Nissan, Cheong was developing new seat belt technology when he hit upon his money making idea.
His life changing moment came four years ago when he saw his girls making bracelets out of rubber bands. His fingers were too big to play along so he made another out of loom.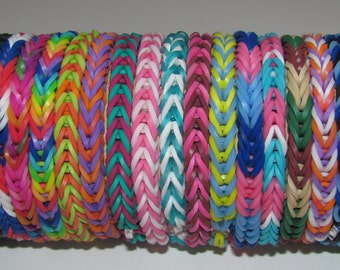 Seeing the potential Cheong made a plastic version, patented it and then spent his £5,800 of family savings to get it made in China on the cheap. The Rainbow Loom kits went on sale for £10 in summer 2011 and the rest, as they say, is history.
Last year his company was reported to have made $44 million (£25 million) last year alone and business shows no signs of slowing down. The firm is now reportedly worth £80 million, and there's barely a playground in the country that isn't lit up with the bands' flashes of multi coloured plastic.
And with celebrities and even the British Royal Family getting in on the act, the bands are more high profile than ever.
But despite the profits, Cheong is clearly a humble man. While he has bought a BMW for his wife, he is still driving his 12-year-old banger and lives in a modest £235,000 house in the far-from-glamorous Detroit.
Asked why he hasn't splashed out on a new car or fancy home, he said: "It's a nice house, why should we move? We're not over-the-top people. Maybe when I retire I'll buy a boat and go fishing.
"The good thing is now we definitely have the money for the girls' education."