Jueves, 2 Marzo 2017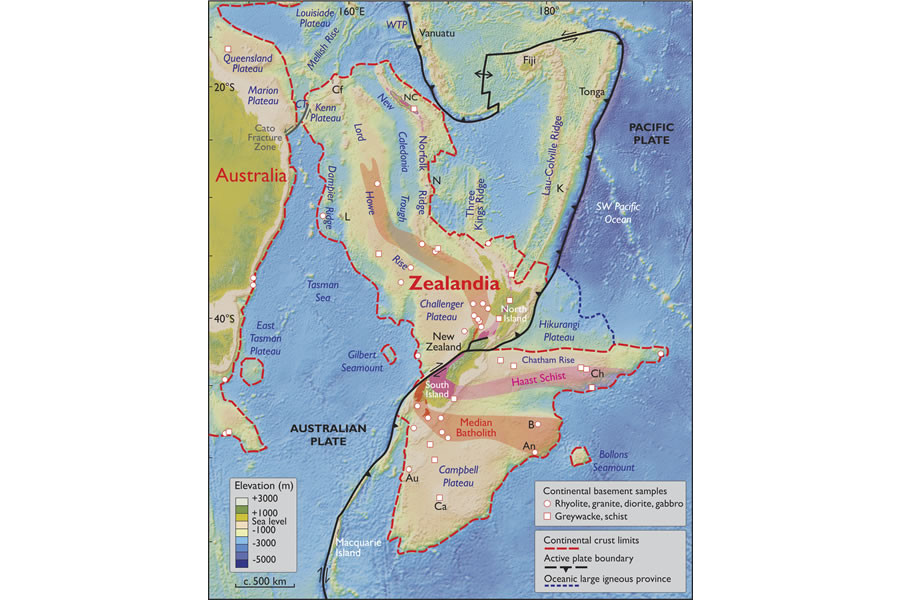 Scientists think New Zealand might be part of a lost underwater continent.
New Zealand is made up of many small islands, but geologists say they're all connected by one underwater continent.
A group of geologists believes New Zealand and several surrounding islands, including New Caledonia, should be reclassified as part of an eighth continent called Zealandia. The archipelago, or group of islands, is currently grouped with Australia in the Australasia region. But scientists think there is enough geological evidence to give New Zealand its own continent designation.
The islands are connected by submerged continental crust. That crust, or outermost layer of earth, is separate and distinct from Australia and Antarctica. About 94% of that 1.9 million-square-mile land mass  is underwater. Still, the geologists argue that the area should count as its own continent.
The geologists spent more than two decades gathering enough data to make the case for Zealandia.
They argue that if Earth's surface was mapped the way other planets have been—that is, without massive oceans to obscure landforms - Zealandia would long ago have been recognized as a continent.