VOCABULARY:

THEORY
- REFLECTIONS: 
- In a LINE:
  -In a POINT:
-TRANSLATIONS:

- Translations in the Coordinate Plane
- ROTATIONS: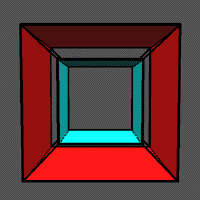 PRACTICE :
- ACTIVITIES WITH SOLUTIONS ( In Spanish):
SOME FAMOUS LOGOS MADE WITH TRANSFORMATIONS:
GAME:
In this math game your aim is to guide the alien entity TranStar across the cosmos as it searches for the mysterious Core. By calling upon the awesome power of exotic space phenomena you apply transformations to TranStar, allowing you to reflect, rotate, translate and even enlarge it. But think carefully - one false move and TranStar's star trek could come to a tragic end!