VOCABULARY 
VIDEOS    
Watch these videos about:
- VIDEO 1: PROPERTIES OF POWERS ( Laws of exponentes )
- VIDEO 2:THE SCALE OF THE UNIVERSE: Click on the image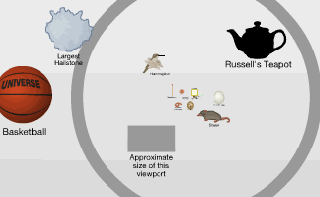 - VIDEO 3: SIMPLIFYING RADICALS
THEORY:
- Remember the PROPIERTIES OF POWERS
- NEGATIVE BASE and NEGATIVE EXPONENT. BEWARE!!
- RADICALS
PRACTICE:
- Powers with NEGATIVE BASE   and   Powers with NEGATIVE EXPONENT
- Theory and interactive exercises of SCIENTIFIC NOTATION
GAME:
This game is a fun way to review basic facts about EXPONENTS and POWERS The game has a single-player mode and a multi-player feature.