This brigde, that separates the Cangas de Onis and Parres' council, was situated in the ancient capital of Asturias, Cangas de Onis.
Although it is known as the Roman bridge was built during the reign of Alfonso XI. Surely this bridge is a reconstruction of an earlier one, as this area suffered a great romanization.
It has three arches, one central and two other laterales.En the central arch, we can find the emblem Asturian par excellence: the cross of victory. In the beginning was the original cross but due to the various attacks was loaded with a copy.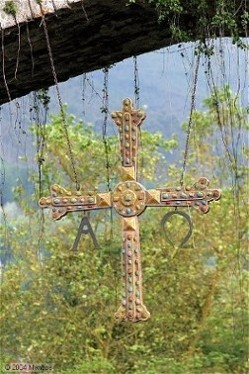 Under this bridge over River Sella. In this river salmon fishing is like the many who come to many fishermen.
This river is well known thanks a international decline, that takes place in August
Among people from Cangas de Onis, this bridge is known as the Puentón, why?
To find out must visit Cangas de Onis.
Finally, this monument is listed as historic art monument.
                                                                                            Elsa Inclán García